Greetings Symphony Village Residents,
The seasonal shrub pruning in the area outlined in red below is tentatively scheduled to continue today, Thursday, July 16th and if necessary, tomorrow, Friday, July 17th, weather permitting.
This is a reminder to please refrain from interacting with the Level Green Landscaping crew members. Please contact the Management Office at 410-758-8500 with any questions or concerns.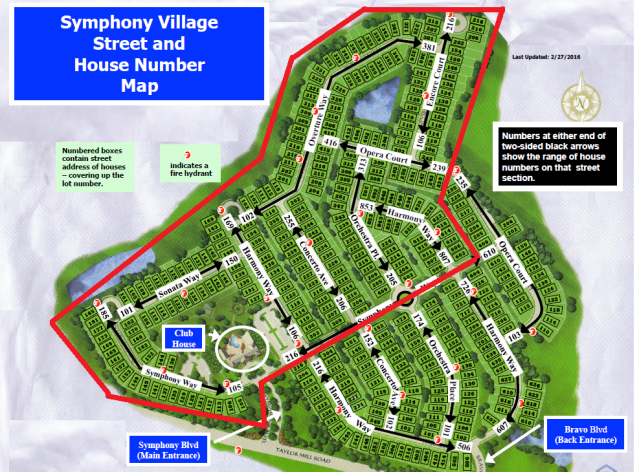 Notification will be sent for any scheduling changes.
Thank you for your attention,
Symphony Village HOA Management