Greetings Symphony Village Residents,
Due to a miscommunication within Level Green Landscaping, the seasonal shrub pruning of the front beds was not completed in the entire community last week. As such, the seasonal shrub pruning in the area outlined in red below is tentatively scheduled for Monday, July 13th, Tuesday, July 14th and Wednesday, July 15th, weather permitting. Please note that if you chose to opt-out of the front bed services in 2020, the shrub pruning will not be performed at your property.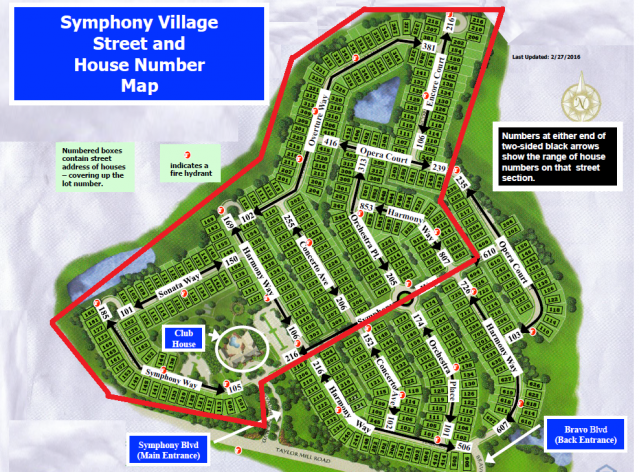 Notification will be sent for any scheduling changes.
Thank you for your attention,
Symphony Village HOA Management