Greetings Symphony Village Residents,
Please note that the Landscape & Irrigation Committee will be holding a virtual meeting on Tuesday, May 19, 2020 at 9:30 a.m. on Zoom. In order to attend by video please click here and follow the prompts using password: 991892.
To attend on an iPhone or by telephone, please see the instructions below.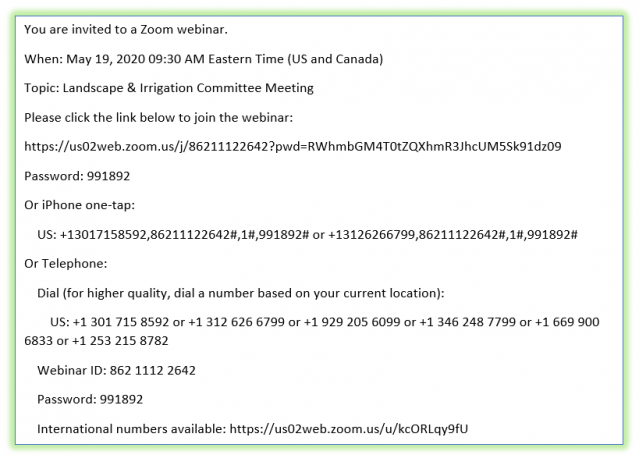 Please do not hesitate to contact the management office at 410-758-8500 or receptionist@PROTECTED with questions as it relates to the virtual meeting.
Thank you for your attention,
Symphony Village HOA Management