Greetings Symphony Village Residents:
Level Green Landscaping will be finishing the turf fertilization and pre-emergent application in the area outlined in blue on the map below tomorrow morning, Tuesday, April 7th. All other areas have been completed.
Due to the warmer temperatures, the weeds will be more receptive to the treatment. Therefore, less time is required between the treatment and the mowing in order to achieve the desired results.
Thank you for your patience as they endeavor to provide these services despite unforeseen circumstances related to COVID-19 and equipment malfunction. Please note that Level Green has been working diligently to meet the social distancing and safety requirements for their employees and clients.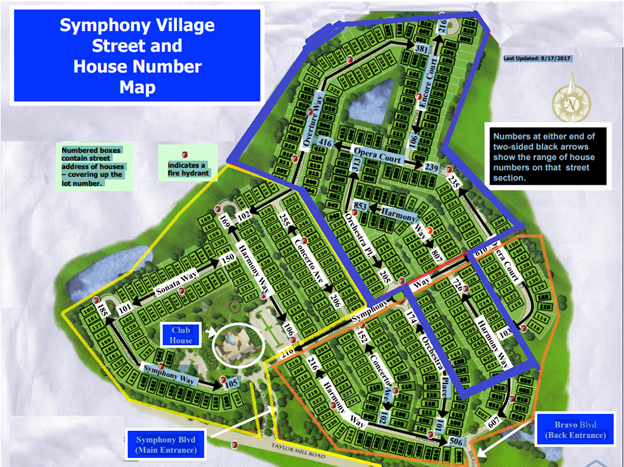 Areas are being flagged as the fertilizer and pre-emergent/crabgrass weed treatment is applied. The flags are being removed in a timely manner to indicate the areas in which the treatment has fully absorbed. Please note that the unflagged areas may be utilized to walk pets following the completion of the application.
Notice will be sent for any additional scheduling changes.
Stay safe and be well. Thank you again for your patience.
Sincerely,
Symphony Village HOA Management