Greetings Symphony Village Residents,
This is a reminder that the Annual Carpet & Upholstery cleaning services are scheduled in the Clubhouse for tomorrow, Wednesday, March 11th. Use of the facilities will be limited during the times noted below.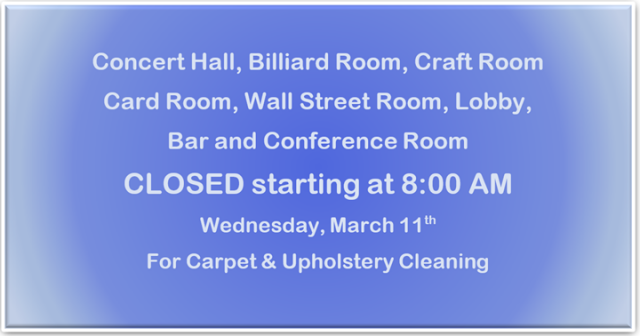 To allow proper time for carpets and upholstery to dry, all areas of Clubhouse will reopen Thursday, March 12th at 8:00 AM.
Thank you for your attention,
Symphony Village HOA Management