Greetings Symphony Village Residents:
Tomorrow morning, Wednesday, November 6th, the Association's Contractor, Wetlands, will be inspecting trees along the perimeter of the community. Please note that the contractor will be walking along the wood line of the forested areas surrounding the community. Please allow the contractor to complete the inspection uninterrupted. If there are any questions or concerns, contact the management office.
Winterization of the Irrigation system is tentatively scheduled for the week of November 18th. Additional information as to scheduling is forthcoming.
The Landscaping and Irrigation Committee and the Operations Committee will not be meeting again in 2019.
The last day for yard waste pick up will be Monday, December 9th.
Please see the notice from the town regarding Hydrant Flushing below: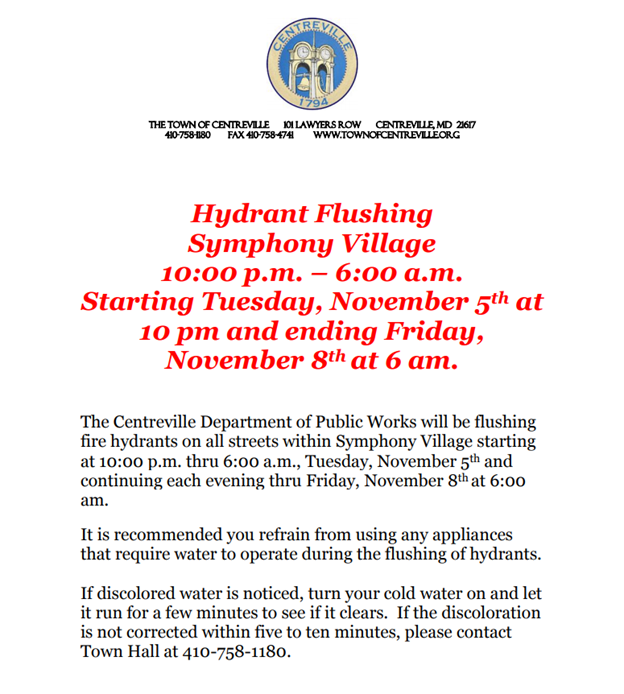 Thank you for your attention,
Symphony Village HOA Management